Gold Reindeer Head Ice Bucket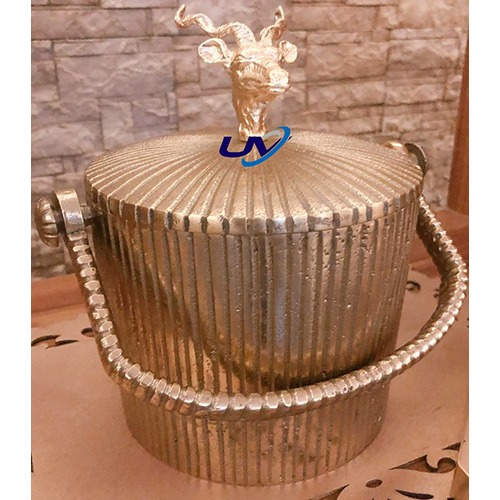 Gold Reindeer Head Ice Bucket
Product Description
Add beauty to the spaces by using Gold Reindeer Head available in appealing designs and style. It is ideal for enhancing the looks of the spaces with heavy-duty materials, high-durability and long-lasting sheen.
1.5 ltr Metal ice Bucket
Made in metal
With metal reindeer head Knob
Its not insulated but has thick metal sides.
Gold finishing
Ice tongs included
Heavy piece